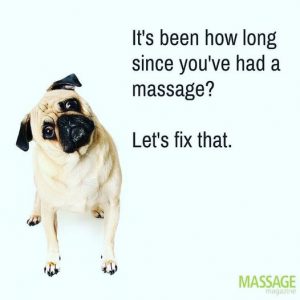 Therapeutic Massage works better when received regularly.
Much like going on one short run on the treadmill doesn't prepare you for a marathon, and one salad doesn't lead you to all your health & nutritional goals, one massage session cannot undo years of damage.
Do how often should you get a therapeutic massage?
The answer depends on your pain and physical needs, your stress and emotional needs, and of course, your budget. Receiving massage regularly will have the most benefit. A massage once a week, or every two weeks would be ideal, but may not be realistic for every person.
To find the answer, talk to your massage therapist; they are your partner in your health and self-care plan. And, listen to your body. It will always tell you what it needs.
To find a knowledgeable and caring Allied Health registered Therapeutic Massage therapist near you go to
www.mtasa.co.za